Press Release—March 6, 2019
Jamie Maxwell brings multifaceted experience to Commercial Lines
My Member Insurance Agency (MMIA) today announced the addition of Jamie Maxwell to their Commercial Lines Service team. Jamie will be primarily responsible for managing and servicing existing Commercial Insurance relationships.
I am thrilled to have Jamie join our team at MMIA. Jamie's depth of knowledge will translate to best in class service for our Commercial customers, both current and in the future. In addition, Jamie's well-rounded experience will be an asset as we implement strategic and growth initiatives for our agency."—Eric Neumeyer CEO, MMIA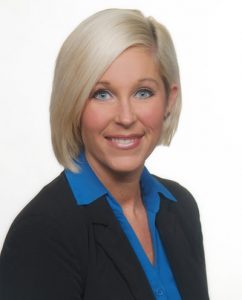 An Essexville native, Jamie has been involved in providing exceptional service to businesses in the Great Lakes Bay Region for the past 7 years. Jamie has also been committed to continuing education throughout her insurance career, achieving the Certified Insurance Service Representative (CISR) designation.
MMIA provides a full range of insurance and financial solutions to individuals and businesses in the Great Lakes Bay Region and throughout Michigan. As an independent insurance agency, MMIA represents many great regional and national insurance companies.
To learn more about My Member Insurance, call us at (989) 781-2662 or use the link below.
We believe you deserve hometown service for your insurance needs.