Press Release—August 26, 2019
Kyle Ranney expands CL expertise for MMIA
My Member Insurance Agency (MMIA) today announced the addition of Kyle Ranney to their Commercial Insurance Sales team. Kyle will be primarily responsible for new Commercial Insurance sales, in addition to management of existing customer relationships.
I am excited to have Kyle join our team at MMIA. In a short amount of time, Kyle has established himself as a force in the Michigan insurance industry. He has done this through a commitment to exceptional customer service, tailored risk management, and thorough sales execution. Having Kyle on the MMIA team will only strengthen the Commercial Insurance experience that has existed in our agency for decades."—Eric Neumeyer CEO, MMIA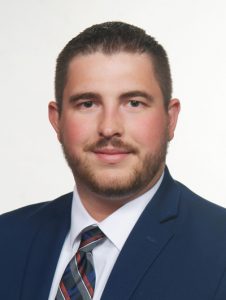 A Millington native, Kyle most recently worked for an insurance agency based out of the Lansing area. Kyle has been committed to continuing insurance education, achieving his Bachelor of Arts in Business Analysis in Insurance degree from Olivet College. In addition, Kyle has the distinction of being the youngest recipient of the prestigious Certified Insurance Counselor (CIC) designation. This is achieved through a comprehensive study of all facets of insurance and five lengthy exams.
MMIA provides a full range of insurance and financial solutions to individuals and businesses in the Great Lakes Bay Region and throughout Michigan. As an independent insurance agency, MMIA represents many great regional and national insurance companies. My Member Insurance Agency is a wholly owned affiliate of the Frankenmuth Credit Union.
To learn more about My Member Insurance, call us at (989) 781-2662 or use the link below.
We believe you deserve hometown service for your insurance needs.