Objectives of the CUSO and its owners
The most important and common objective that MMIA and its owners share is to provide superior insurance options and personalized service at a competitive rate structure. Additionally, MMIA will be helping the owners and their communities to retain insurance industry dollars within their community – which other non-local insurance providers may not do with the same sensitivity or vigor.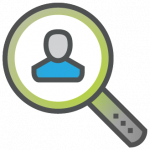 mission statement
Our mission to you, our valued customer, is to provide quality, personalized insurance solutions and best-in-class service. Our independent insurance agency has been built upon the concept of "people helping people".
At MMIA we offer professional depth, flexibility, and full service follow-through in all lines of insurance. We are large enough to provide our clients with all their insurance needs without sacrificing our ability to pay close personal attention to them. Our staff represents some of the finest available talent in the insurance industry.

We Go Above and Beyond >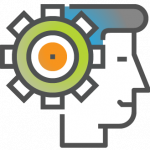 vision
Our vision is to be the personalized, local insurance solution to "protect what matters most" to you.
CAN Council Great Lakes Bay Region
Covenant Kids
Frankenmuth Civic Events Council
Frankenmuth Community Foundation
Frankenmuth Credit Union Foundation
Frankenmuth Fire Department
Frankenmuth School Board
Frankenmuth Wickson Library Board
Home Builders Association of Saginaw
Independent Insurance Agents & Brokers of America
Michigan Agency Alliance
Michigan Association of Insurance Agents
Michigan Automotive Parts Association
Michigan Chamber of Commerce
National Association of Professional Insurance Agents
Professional Women in Building of Saginaw
Saginaw Chamber of Commerce
Saginaw Township Business Association
Thomas Township Business Association

Who We Support >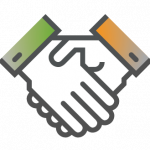 values
My Member Insurance Agency shares the same Values and Service Promises as its parent company, Frankenmuth Credit Union. We promise:
Trouble–Free Performance
Exemplar Professionalism
Unprecedented Service
Committed Accuracy
Truthful Reception
Protect What Matters Most
Saginaw Office: 7531 Gratiot Rd, Suite 2, Saginaw, MI 48609 | 989-781-2662   Midland Office: 216 W. Buttles, Midland, MI 48640 | 989-631-1950
Sebewaing Office: 41 E. Main Street, Sebewaing, MI 48759 | 989-883-2840   Pigeon Office: 15 N. Caseville Rd., Pigeon, MI 48755 | 989-453-3112