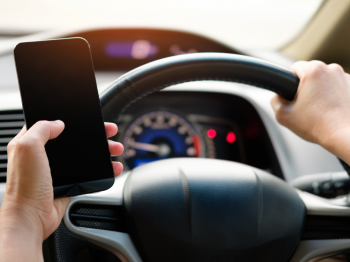 No more idle scrolling when you're stopped at a red light!
Beginning June 30th, a new Michigan Distracted Driving Law goes into effect for all Michigan drivers. You will no longer be able to utilize a cellphone while driving, unless it is being used by a hands-free device such as Bluetooth or a physical phone mount.
Drivers cannot text, scroll through social media, hold phones up to make calls or do anything else that requires them to physically hold the device while driving. This includes when you are stopped at a red light or a stop sign.
Exceptions to the law primarily relate to emergencies – either calling 911 to report an emergency or a crime, or those in response.
What happens if you get caught? For a first offence, there will be a $100 civil fine and/or 16 hour of community service. Fines increase for those with multiple violations, those involved in crashes and those occurring in school zones.
As long as you drive safe and hands free from your mobile device – you should have no problems at all!
If you're ever in doubt, don't hesitate to reach out to your agent! Give us a call today.