Press Release—July 2, 2019
Kathy Maze brings strong financial background to MMIA
My Member Insurance Agency (MMIA), an affiliate of Frankenmuth Credit Union, today announced the addition of Kathy Maze to their Accounting team. Kathy will be responsible for all financial functions within the agency, including accounting and billing. Kathy will also work closely with her counterparts at parent company FCU for reconciliation.
I am thrilled to have Kathy join our team at MMIA. Kathy brings a diversified background to our agency, with experience in various areas of financial service. Kathy has excelled in both customer centric and internally focused roles in her career, which will seamlessly transition to the variety of responsibilities she will now have at MMIA. As the agency continues to grow, Kathy will help strengthen the 'backbone' to meet the needs of our policyholders, partners, and employees."—Eric Neumeyer CEO, MMIA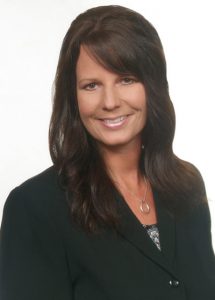 A Bay City native, Kathy has worked in both the financial services and advertising arenas for the past 20 years. Kathy holds a Bachelors of Business Administration – Finance degree from Saginaw Valley State University.
MMIA provides a full range of insurance and financial solutions to individuals and businesses in the Great Lakes Bay Region and throughout Michigan. As an independent insurance agency, MMIA represents many great regional and national insurance companies.
To learn more about My Member Insurance, call us at (989) 781-2662 or use the link below.
We believe you deserve hometown service for your insurance needs.