Multi-generational agency will continue to provide exceptional service, while expanding product offerings and carrier market access.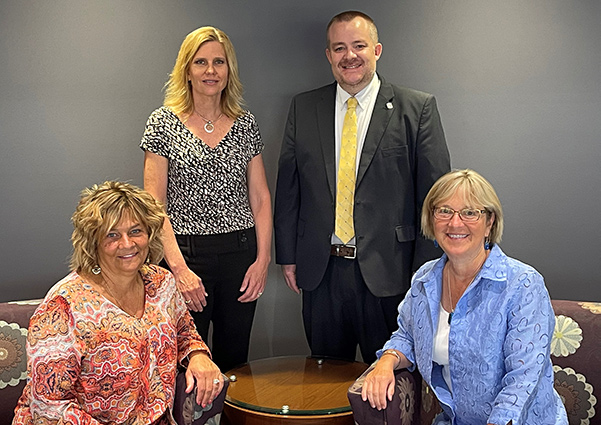 Sebewaing, Michigan – My Member Insurance Agency, with locations in Saginaw and Midland, has entered into a formal agreement to purchase the Dennis A. Haist Agency, Inc. effective July 1, 2021. Both Haist locations (in Sebewaing, MI and Pigeon, MI) will become MMIA branch offices as part of the transaction, expanding MMIA's physical presence into the Thumb.
Dennis A. Haist Agency, Inc. is a multi-generational independent agency that has been serving the communities of Sebewaing, Pigeon, and surrounding areas for the past 55+ years. The agency has been recognized several times on a national level for overall achievement and production. All existing staff, including owners Laura LaBair and Ruthie Elbers, are joining the MMIA team – bringing with them over 100+ years of combined sales and service experience. In addition, MMIA will be making strategic additions to both locations to further strengthen the team with plans to operate both locations for many years to come.
"When you get an opportunity to add an agency with the reputation and success of the Dennis A. Haist Agency, Inc., you jump at it", said MMIA CEO Eric Neumeyer. "While this acquisition provides MMIA with a physical entry point into the Thumb Region, more importantly it brings a wealth of knowledge, talent, and a culture that aligns seamlessly with our own. We look forward to welcoming Laura, Ruthie, and the rest of their team to the MMIA family with open arms."
My Member Insurance Agency, an affiliate of the Frankenmuth Credit Union, is a rapidly growing, independent insurance agency headquartered in Saginaw, MI. MMIA offers all types of insurance solutions, including personal, commercial, farm, life and health insurance. MMIA believes in helping its customers "protect what matters most" to them – and achieves that through comprehensive products, competitive pricing, and exceptional service.