Press Release—September 21, 2018
Chris Woizeschke brings diverse experience to MMIA
My Member Insurance Agency (MMIA) today announced the addition of Chris Woizeschke as a Personal Lines Producer. Chris will be responsible for helping personal insurance customers "protect what matters most" through comprehensive analysis and competitive market comparisons. Chris was added to the growing MMIA team to help meet the needs of prospective customers to agency, including members of parent organization Frankenmuth Credit Union.
I am very excited to have Chris join our growing MMIA team. His character, work ethic, and personable demeanor will suit him well to help personal insurance customers within the Great Lakes Bay Region" said Eric Neumeyer, CEO, My Member Insurance Agency.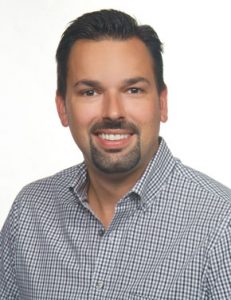 A Frankenmuth native, Chris has worked in the financial and insurance industries for the past seven years. Most recently, Chris was also responsible for operational management and general claim adjustment for a local automotive company. He has achieved his Property & Casualty insurance license and has demonstrated a lifelong commitment to continuing education which now extends to his new role.
Chris is also passionate about the outdoors and serves as a committeeman for Ducks Unlimited – Reese Chapter, as well as being active in the Frankenmuth Conservation Club and Pheasants Forever – Saginaw Chapter.
On January 3, 2018, My Member Insurance Agency, LLC (MMIA) announced the acquisition of Saginaw, MI-based Robinson & Wortman, Inc DBA Duclos Insurance Agency, Inc – founded in 1949. MMIA provides a full range of insurance and financial solutions to individuals and businesses in the Great Lakes Bay Region and throughout Michigan. As an independent insurance agency, MMIA represents many great regional and national insurance companies.
To learn more about My Member Insurance, call us at (989) 781-2662 or use the link below.
We believe you deserve hometown service for your insurance needs.