Press Release—January 4, 2019
Shields chosen as new location for Frankenmuth Credit Union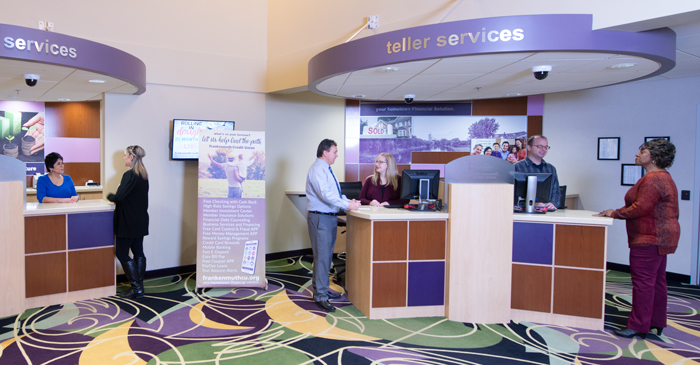 Saginaw, MI- Frankenmuth Credit Union (FCU) has purchased two properties located on each side of MyMember Insurance Agency (MMIA) formally known as Duclos Agency, 7531 Gratiot Rd, to make way for a new branch. The house located at 7497 Gratiot will be the new
location of the branch while the Quickie Lube building will be replaced with drive up Interactive Teller Machines (ITM).
The new 3000 square foot branch will employ five staff members and will offer consumer loans and business services to FCU members. Instead of a traditional drive service next to the building, members will be able access to their accounts though the ITM's adjacent to the branch.
As we've been expanding in membership our goal is to provide a diverse selection of financial products as well as insurance options for our member's convenience", said Vickie Schmitzer, Frankenmuth Credit Union CEO.
The move to build a new branch in Shields was motivated by the recent growth generated by MMIA, a wholly owned affiliate of Frankenmuth Credit Union since 2017. As an affiliate, MMIA is focused on helping FCU members with their insurance needs such as personal, commercial, life, health, benefit, and specialty.
MMIA CEO, Eric Neumeyer believes the new branch will positively contribute to the Gratiot Rd corridor in Thomas Township. "The new addition of a FCU branch near our base of operations will parlay into a positive impact for our customers and the surrounding community."
MMIA moved into its present location in early 2018 after the acquisition of the Duclos Insurance Agency, formerly owned by Bob Robinson and Dan Wortman. Dan and Bob have been maintained with the acquisition and are committed to providing their clients great service.
Both buildings were built in 1998 by Dave Duclos, who moved his insurance business from Davenport Street in Saginaw to Shields ten years earlier.
Duclos feels the move to merge with FCU is a positive for his former business. "FCU is known to be very generous in each community that they serve. I look forward to the addition of the FCU branch to the Duclos/MMIA building—and the opportunity for FCU to enhance our Thomas Township community."
In 2004, Duclos built an extension to the agency building which brought the total offices to 20 inside the building. The Quickie Lube and Precision Tune business was owned and operated by Dave's brother Randy until mid-2018.
To learn more about My Member Insurance, call us at (989) 781-2662 or use the link below.
We believe you deserve hometown service for your insurance needs.