COVID-19 FINANCIAL RELIEF
We are certainly in unprecedented times. The current emergency order to address the COVID-19 pandemic has impacted individuals and families, both in their ability to earn an income through closed workplaces but also in their ability to pay their ongoing bills – including insurance. With staying home comes less risk of automobile accidents, as less vehicles are on the road. As the risk decreases, the associated premiums should decrease as well.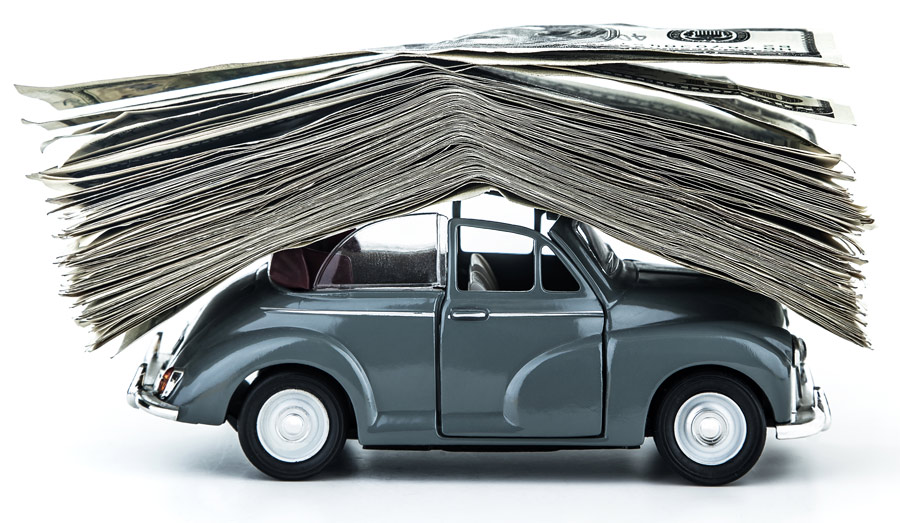 Being an independent agency, MMIA offers many options to meet the needs of our customers. We are proud of our insurance carrier partners for stepping up in this time of need for our communities and policyholders. In response to these unprecedented times, carriers have introduced the following:
• Reduction in the cost of auto insurance
• Extension of due dates for payments
• Waiving or elimination of late fees
• Putting a "hold" on non-pay cancellations for a short period of time
• Broadening of coverage for temporary exposures (food delivery)
Any premium refund issued by the company will be provided automatically without having to be requested. Please also note that companies need to secure regulatory approval from the State of Michigan prior to initiating refunds. Other forms of relief may require you to contact us to request it on your behalf, or may be applied automatically in some cases. If you have a specific question about your situation or would like to inquire about the options available to you, please don't hesitate to call us!
Saginaw: (989) 781-2662
Midland: (989) 631-1950
Insurance Carrier COVID-19 Responses:
American Strategic Insurance (ASI):
Starting April 1, 2020, ASI will waive late fees and hold off on canceling or non-renewing any active policies due to non-payment through May 15, 2020. Some states have already issued leniency guidelines, so ASI will adjust this timeline to either meet or exceed any state-specific requirements. Automatic payments will continue to go through unless you tell us to stop them.
Auto Owners Insurance will be providing a 15% "Stay at Home" premium refund for personal auto policies for the months of April and May. They may also be able to defer the minimum amount due, change your due date, change your payment plan or offer a payment extension if you contact us. They have placed a moratorium on cancellation and non-renewal of policies for non-payment of premium through May 24, 2020.
Citizens Insurance will be returning 15% of April and May auto premiums to personal lines customers through The Hanover CARES Refund. They are also offering flexibility on bill payment options for those experiencing financial hardship, without any penalties and fees, including placing a 60-day hold on cancellations and non-renewals for non-payment.
Foremost is extending a grace period for late payments until May 1, 2020. If a customer's payment is late during this time, they will send a reminder bill with an extended due date (rather than a cancellation notice for non-payment). This process will happen automatically; there is no need to contact our agency to request an extension.
Frankenmuth Insurance will be providing a 15% premium refund for April and May for personal auto policyholders. There is no action needed to receive the refund and it will be applied to policies in force as of April 30, 2020. Vehicles included are automobiles, pickup trucks, and vans. The refund does not apply to automobiles in storage, antique vehicles, motorcycles, motor homes, trailers, and campers.
They are also extending the automatic grace period through Sunday, May 31, 2020, to all policies, for all our states of operation. If you are unable to pay your premium due to COVID-19, late fees are waived, and your policy will not be canceled for nonpayment. On May 31, 2020, a "pending cancellation" notice will alert you to the amount of premium due and will provide a new due date based on the rules in your state (typically 15 days).
Grange Insurance is offering a 25% premium credit for the months of April and May to their personal auto policyholders. They are also suspending cancellations of policies due to nonpayment of premium. They will not issue late pay notices or charge late fees. This suspension will begin at 12:01 a.m. EDT on March 18, 2020, and end at 11:59 p.m. EDT on May 29, 2020. This is not a waiver of payments due during the suspension period, but an extension or grace period to pay premiums for those directly impacted by the circumstances surrounding COVID-19.
Hagerty:
Payment deferral options may be requested if you are experiencing financial hardship. You may continue to receive billing invoices and payment reminders, however, your coverage will not be interrupted due to nonpayment.
Hastings Mutual will be returning 15% of the combined March and April 2020 auto premiums to eligible Personal auto customers. Hastings will suspend cancellations of policies due to nonpayment of premium effective Monday, March 23, 2020, and ending Monday, May 18th, 2020 in most states, and ending on later dates where state insurance departments have required longer grace periods.
Michigan Insurance will be suspending policy cancellations for 60 days beginning March 22, 2020. Billing invoices will continue to reflect scheduled payment due dates, but will not issue notices of cancellation for non-payment or charge a late fee if payment is received within the 60-day suspension period.
If you have an active personal auto policy at the end of April, you'll receive a credit for 20% of your April premium. Progressive will offer the same 20% credit to active personal auto customers at the end of May, and we may offer additional credits in the upcoming months.
Starting April 1, 2020, Progressive Insurance will also waive late fees, pause collections, and hold off on canceling or non-renewing any active policies due to non-payment through May 15, 2020. In the meantime, automatic payments will continue to go through unless you tell us to stop them. And after May 15th, any remaining balance on your policy will become due.
Safeco :
Safeco Insurance, which is part of Liberty Mutual Insurance, is offering their Personal Auto Customer Relief Refund, which will return an estimated $250 million to personal auto insurance customers. Personal auto insurance customers will receive a 15% refund on two months of their auto premiums, as of April 7, 2020, pending regulatory approval. The refunds will begin in April and will be issued either by check or in the manner you made your most recent payment. Safeco has automatically stopped charging late fees and have temporarily paused personal auto & home coverage cancellations due to non-payment from March 23 through June 1, 2020, or later as directed by your state