Travel and Auto Insurance Coverage
Many people ask if their auto insurance extends to a rental car. The answer, unfortunately, is both yes and no. The liability and physical damage coverages, both comprehensive and collision (coverage explained below), will extend to the rental car, and are required to rent a vehicle. However, most car rental companies normally have it written into the contract that you're liable for any loss of use or depreciation from an accident, even if you're not at fault.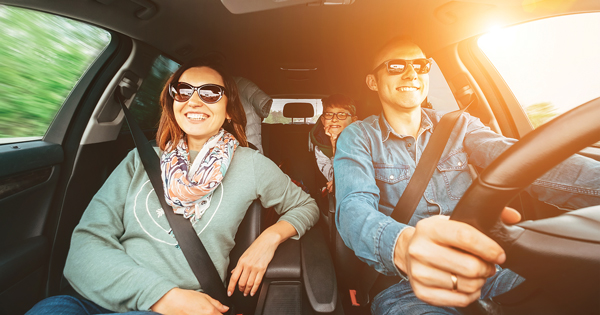 This is an expensive added coverage you can get from the car rental company, or it can be added to your auto insurance policy, even temporarily, for a fraction of what the car rental company charges. Many credit cards also offer this coverage at no cost, if you make the reservation and pay for the entire rental with their credit card. Contact your credit card company to see if this extension of coverage is offered if you're unsure.
Does your auto insurance cover your travel trailer? The liability coverage for the trailer comes from the auto that is towing it. However, physical damage coverage does NOT extend to the travel trailer or fifth wheel. It needs to be written onto the policy as an additional vehicle or given its own policy in order to have physical damage coverage. The coverage is normally very inexpensive, and well worth it if something were to happen.
Most cars that have a loan or lease on them require physical damage coverage, but what is covered, and what are the different options? There are two main types of coverage for physical damage: collision and comprehensive (also called other than collision). Collision covers you for damage incurred in an accident with another vehicle or a stationary object while you are driving and comes in three forms: standard, broadened, and limited. Standard means that you pay what your deductible is no matter fault for the accident. Broadened, or broad, collision means that you only pay the deductible if you are deemed to be 50% or more at fault. If it's a not at fault collision for you, you don't have to pay the deductible. Limited collision only covers you for a not at fault accident. If you're at fault, you don't have collision coverage. This coverage isn't normally accepted by lienholders. Comprehensive covers you for things that are typically outside of your control: theft, vandalism, windshield/glass damage, falling trees and limbs, rocks or other objects kicked at you by other cars, weather-related damage, and most commonly in Michigan, hitting a deer or other animals.